Viral Friday: Greatest Marriage Proposal EVER
Viral Friday is the weekly viral video chart of ViralBlog, showing the 5 most popular viral videos, commercials, games or user-generated videos, carefully selected and ranked by popularity, viral impact & spread.
This week's Viral Friday #1 position goes to Greatest Marriage Proposal EVER!!! This guy surprised his fiance for sure, big time . The #2 goes to Battle At F-Stop Ridge, some people take photography little too much seriously. And on the 3rd position is Charlie Bit My Finger – The Horror, which completes this week's Top 3.
Do you want to see this week's list from 1 to 5? Go on then, and have a look! We'd like to hear your opinion about the virals. Have fun!
Get our ViralBlog asset: the Viral Friday Widget! By default the widget shows you the latest Viral Friday, but it'll also show you the seven most recent postings on ViralBlog.
Sponsored item
Viral Friday is sponsored by ViralTracker – the independent third-party viral measurement company, since 2004. ViralTracker improves your viral marketing ROI and digital content with 300%. Watch the video demo, become an authorized reseller or request the rate card.
1. Greatest Marriage Proposal EVER!!!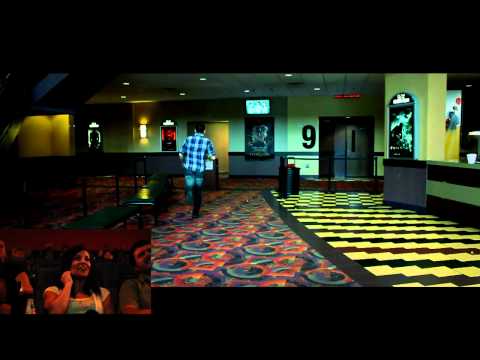 The video of a planned marriage proposal involving a Hollywood-style movie trailer has gone viral on YouTube, achieving almost 6 million views in less than a week. Matt Still (Atlanta) hired the wedding photographer Michael Escobar to create the clip. Matt begins his elaborate proposal  to his girlfriend by getting her brother to take her to the cinema. After the first trailer has been shown, Matt's  trailer appears on the screen. Surprise time. Enjoy, get inspired and check their site as well.
2. Battle At F-Stop Ridge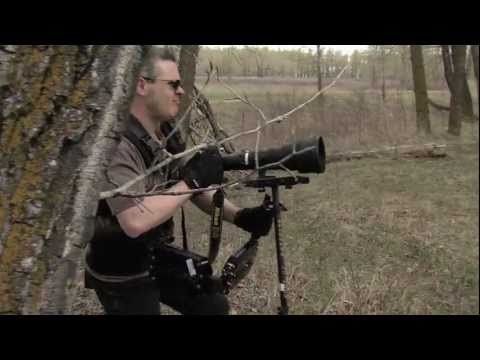 So this is what it would be like if wars were fought with cameras instead of guns. You can see that the guys from The Camera Store take photography very serious; they brought their cameras to F-Stop Ridge to battle it out. It kind of looks like "Saving Private Ryan" all over again but this time with cameras instead of guns. Amazing commercial with amazing sound-effects! It's on YouTube since May 16th and has already more than 200.000 views. Check out their official YouTube channel for more video's.
3. Charlie Bit My Finger – The Horror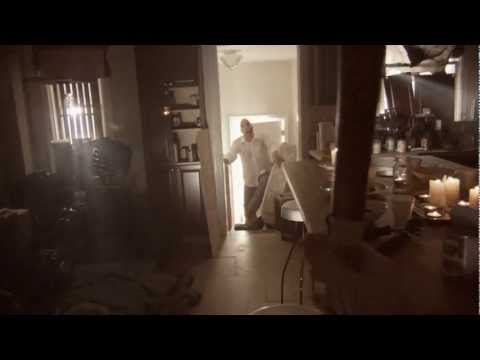 You may have seen a video Charlie bit my finger – again ! with a stunning 323 million views. In today's snack culture anyone can upload, but only few can direct. What am I talking about? Have a look as director Jeff Chan re-made the classic viral video 'Charlie Bit My Finger' in a horror film style to present a Short Film Festival in Toronto, Canada. The video is online since 9th may with more than 500,000 views, there are more on the Short Film Festival YouTube Channel.  Spoiler: Zombies!
4. One Hitter
The big challenge for cartoons in newspapers is to get a complete understandable story and a laugh within a minimum of space. This video masters this challenge. Thanks to a well written tight script (it's only 1.03 min) and a great contribution of two icons of acting, this video went viral. Alec Baldwin is angry at John Krasinski and he made huge efforts to solve this problem. The video was created for New Era Caps and it's online since May 12th with almost 400,000 views. The video is part of a great Social Campaign as well. Pick your side!
5. GagaVille: Lady Gaga goes to FarmVille
Lady Gaga donated $1.5 million in total to Zynga's Japan earthquake relief campaign and the American red cross. Now Zynga uploaded the "interactive celebration" of Gaga's "I was born this way" album on YouTube. Lady Gaga is the new kid in town and has turned the lives of the inhabitants of "Farm Ville" upside down.
With the video comes a link to a Facebook based game in which you can expand your farmland by buying new land and growing all kinds of crops, grains etc. You may also buy "Farm Cash" to obtain special items. The video was uploaded on the sixteenth of May and has already generated more than 230,000 views.