Have You Seen KLM's Cute Lost And Found Service?
Dutch airline KLM has launched an unique Lost & Found service at Amsterdam Airport Schiphol.
A dedicated team is now on a mission to return items, found by cabin crew on board or by KLM airport staff, to their legitimate owners – as soon as possible.
Every week, KLM receives over 40.000 questions via social media. One of the most asked questions is about getting lost items back.
This inspired KLM to set up a dedicated Lost & Found team that uses all available information like seat number, phone numbers and public social media details to reunite passengers with their belongings.
Very often the Lost & Found team is able to surprise passengers by returning their personal belongings before they have even missed them.
Despite the challenge of locating the owner, first results show that over 80% of the found items can now be reunited with their owners.
To show how far the Lost & Found team and their tail-wagging secret weapon go, KLM has created a video:
KLM Lost & Found service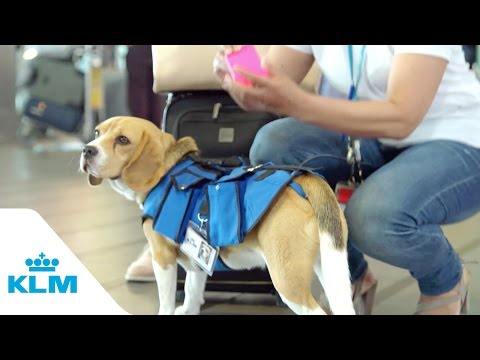 My Opinion?
Although the video feels a bit fake, I like the idea. We doesn't like cute dogs?
KLM is one of the most social airlines in the world. I really liked their social seating concept, the surprise service  and the campaign where you could win a ticket into space.
The fact that it's a Dutch company makes me feel proud. Therefore I always fly with KLM, whenever possible.
What About You?
So what do you think of this new campaign?
Follow & Share
Want more stories on breaking with the status quo? Browse our category Viral & Social Video, join us on Twitter, LinkedIn, Facebook, GOOGLE+, RSS or get our weekly e-mail newsletter for updates and free bonus content.
About the Author
Laurens Bianchi is an online marketing professional from the Netherlands and has been blogging on ViralBlog since 2008.  Laurens is specialized in social media and content marketing in the sport, event and entertainment market. Follow him on Twitter or contact him on LinkedIn.