Viral Friday: "Surprise"
Viral Friday is the weekly viral video chart of ViralBlog, showing the 5 most popular viral videos, commercials, games or user-generated videos, carefully selected and ranked by popularity, viral impact & spread.
This week's #1 position goes to "Surprise" – Call of Duty: Black Ops 2 a great trailer for the upcoming sequel of a favorite game series. The #2 is Dragon Baby, giving tribute to two great movies. And Steve Jobs' Yacht Venus Unveiled closes this week's top 3 with a great piece of art and technology binded together by a visionary and a great designer.
Do you want to see this week's list from 1 to 5? Go on then, and have a look! We'd like to hear your opinion about the virals. Have fun!
Get our ViralBlog asset: the Viral Friday Widget! By default the widget shows you the latest Viral Friday, but it'll also show you the seven most recent postings on ViralBlog.
Sponsored item
Viral Friday is powered by ViralTracker – the online video metrics company since 2004. Distribute and track your viral and social videos across millions blogs, social sites and 500+ video portals. Watch the demo, order your license or become a reseller.
1. "Surprise" – CoD: Black Ops 2 Trailer
We didn't have a game trailer in Viral Friday for a while, but this one is really worth to watch. The new sequel of popular Call of Duty, first person shooter game, comes with a great video that was directed by Guy Ritchie and features Robert Downey Jr, FPS Russia, French movie star Omar Sy. The video has more than 23 million views since October 29th. Activision simply knows what works…
2. Dragon Baby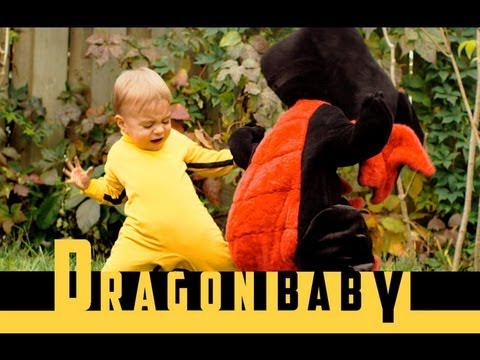 One of this week hottest videos is without a doubt Dragon baby which homages the movies Enter The Dragon and Kill Bill. The video skyrocketed and got 15 million views in just 7 days . The video was made by Patrick Boivin, who has a history in creating great videos that unintentionally got viral. His last video, Iron baby also got to 15 million views. Also wondering what will Patrick do next?
3. Steve Jobs' Yacht Venus Unveiled
After more that a year after the visionary Steve Jobs passed-out, his family yacht 'Venus' was released into the wild from Dutch shipyard 'De Vries' in Aalsmeer. Jobs, together with French designer Philippe Starck spent years working on the design and the result is just impressive. It might not be for everyone, or even every ship-lover, but it definitively stands outs. The design is far from standard and focuses on sharps lines, reflecting surfaces and new technology. More then 4,6 million views in just few days (and counting) makes also a big impression. For more information check out OMT's photo's and video's.
4. Will Ferrell Will Do Anything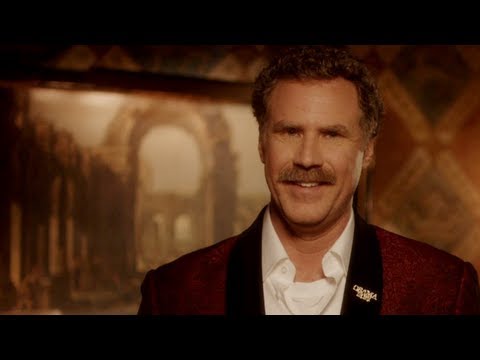 The tough fight for the White House is over, congratulations to Barack Obama. And it was one hell of a fight, offline but also online. There have been hundreds of videos calling people to vote, either for Romney or for Obama, but this one featuring Will Ferrell promising to do anything if you go to vote is simply great. Would love to see more political ads like this, maybe a little less desperate, but still funny. The video was uploaded on November 3rd and already has more than 4,4 million views. Congratulations as well and wondering what is Will really going to do.
5. Goalkeeper Trick Shots
Football, soccer, futbol, futebol, calcio… Whatever you call it, KickTV claims it is YouTube's global headquarters to this beautiful game. And to promote their channel they came up with Goalkeeper Trick Shots video performed by Lassi Hurskainen – Former UNC Asheville Goalkeeper and Finnish trick shot artist. And even if you're not the biggest football fan, yoy'd like the video. In the wild since 5th November it has already more than 1,5 million views! Are you a football lover? Than head over to KickTV Facebook page and follow KickTV on twitter.